CNHC CERTIFICATE APPLICATION
# CNHC CERTIFICATE APPLICATION
In preparation to 2021 Certification and Graduation for "CNHC Certificates and Alumni Awards" this December 11, 2021 a new requirement is added to the CNHC. All past graduates are highly encouraged to do this newly added requirement. All you need to do is to create a presentation on any (1) health topic and present it via Zoom.
Note: Zoom will be provided for each student.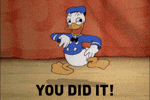 We do not require you to take any written exam or pass a standardized test. We feel that each healer is unique and exceptional. This is a professional certification, that is certified by Biostar Organix Healthcare Association, an unincorporated Association in Los Angeles, California founded in 2012 for the benefit of providing Holistic Health Services worldwide.
For any query please contact
@ustarroz

(via Telegram).
IN 2024 - This will be our first year of Biostar University
Updated on: 02/11/2021